Revitalize Your Skin with the Miracle Barrier Protocol: Experience the Power of Mint Mask
The Miracle Barrier Protocol is a skincare treatment designed to improve sagging skin and restore elasticity. It offers a powerful lifting effect, allowing individuals to experience face line upliftment. The protocol is suitable for those concerned about saggy cheeks, double chin, deep nasolabial folds, or lack of clear facial contours. It provides a home care solution without the need for special treatments or invasive procedures. Unlike other sheet packs, it maintains its lifting effect for a long time and helps enhance skin elasticity. The protocol incorporates the use of M.I.N.T.T™ thread, which offers strong wrinkle-lifting properties and volume enhancement. It utilizes ingredients like PCL (Polycaprolactone), raw collagen, and silk amino acid to promote collagen production, improve skin tone, and increase skin elasticity. With its innovative approach, the Miracle Barrier Protocol allows individuals to enjoy the benefits of thread lifting in the comfort of their own home.
Leading the Beauty World! Make the Skin Ela s tic and Tight!
The world's first thread lifting & banner home tretment care
MINTT100 Real Fit Program
PCL     PDRN        243Da Collagen      5 PEPTIDE       Ceramide
Miracle Barrier Protocol, which is actually used by experts, strongly pulls stretched skin xespty skin with to give perfect skin.
01   The World's First thread-lifting mask MB thread lifting care pulls up sagging skin and brings up the face line.
03   Strong lifting and Barrie fixing effect of medical grade PCL Ingredients Contains PCL, a medical lifting raw material from Evonik, Germany 170 years, contains skin-like triple helix structure raw collagen & 100% natural silk amino acid.
05   Skin barrier reconstruction effect Contains Ceramide NP to reconstruct the damaged skin barrier to maintain moisture in the skin and prevent moisture loss.
02    Apply DS V-Line Miracle Barrier Protocol Reibl's original M.I.N.T.T (Mineral Interpenetrate Non-Surgical Tightening Thread) Mechanism.
It consists of a cross-linked structure that strongly pulls the sagging skin, so it has the effect of increasing tension and fixation.
04    Contains 4 types of filling injection ingredients Argireline (#botox), 243Da Low Molecular collagen (#baby collagen ingredients), Glutathione (#Whitening injection ingredients), PDRN (#Salmon DNA).
06    Contains 5 types of peptides that increase skin elasticity.
Improves and elastic skin
Miracle Barrier Protocol helps improve sagging skin to elastic and firm skin.
Face line up! Powerful lifting effect
Miracle Barrier Protocol Face line UP! You can feel the powerful lifting effect.
Easy Home care, Self care is Okay!
MB with stability you can easily lift by yourself with home care without any special treatment.

It's a different level of lifting!
Unlike other sheet packs, it maintains the lifting effect for a long time and helps improve elasticity 
01   Those who are worried about saggy cheeks and double chin
03   Those who do not have clear contours due to a lot of facial fat
05   Those who could not go to dermatology or plastic surgery due to high cost
02    Those who are concerned about deep nasolabial folds or sagging cheeks
04    Those who are burdened with surgery or procedures
06    Those who want a slim V-line face shape
MINTT thread solution that makes sagging skin elastic and tight
SKINTOX WRINKLE FIT EXPERT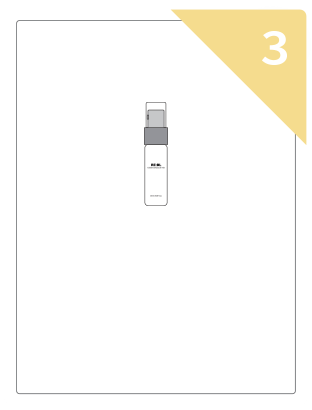 Use sequentially as a DS V-LINE mechanism creation that holds the face line.
More densely-! More safely-! More naturally-!
Volume thread lifting by filling in the skin
WORLD's FIRST
DS V-LINE'S new concept program developed after long research
"Opening a new era of home treatment care"
Now enjoy simple and effective thread lifting:
01. A powerful thread-lifting mask that lifts the skin with the thread getting absorbed into the sagging and seamed face!
02. Elastic lifting and 3-D effects on the face at the same time!
03. Supply the insuffcient nutrients in the skin all at once!
Kitty Sueters
My name is Kitty Sueters, distributor of DS V-LINE Benelux. This is the story behind DS V-LINE Original Collagen Threads. After the Covid period, I wanted to take a different direction in my salon – focusing more on skin enhancement and doing more of what makes me happy. In my search for a new product, I came across DS V-LINE in Istanbul. These are collagen threads that actually contain bovine collagen and not a substitute for it. Sometimes, when one door closes, another opens elsewhere. DS V-LINE has reignited so much love and passion for the profession of a beautician in me. I'm not ready to bid farewell to my salon, as it's truly too enjoyable. However, as a distributor, I now encounter colleagues with whom I can share all my knowledge and expertise. I'm still learning, which is why every day brings new lessons.
Karin Westendorp
Holland
Kitty Sueters, the distributor from the Netherlands, called me and expressed her desire to bring the DS V-line Collagen threads to the country. Collagen threads? What immediately caught my attention about DS V-Line's Collagen threads is that the product comes from Istanbul, they are the original threads made of bovine collagen, and there is also a patent on them! Excellent! Quality! Let's do it. In May 2022, I was among the first group to be trained by DS V-Line in the Netherlands! Now, one year later, I have achieved excellent results with the Collagen threads. I use them daily for both full treatments and touch-ups.
Elke van Calster
In May 2022, I made the decision to fully dedicate myself to my salon. In July, I discovered the original collagen threads from DS V-Line and promptly signed up for a training session. The fact that these threads work from the inside out immediately captivated me. They offer much more than just wrinkle refinement! They genuinely contribute to overall skin improvement. I am delighted with this treatment, and my clients are extremely satisfied. Ultimately, that's what it's all about!
Claire Rasmussen
DS V-Line is a popular treatment that provides quick results. It is suitable for people of all ages, both young and mature men and women. Unlike Botox, which some clients prefer to avoid, this treatment is painless. My main focus is ensuring that my clients leave the clinic feeling satisfied, with tighter and younger-looking skin. Offering the DS V-Line treatment has been a great success for me, attracting new customers continuously.
AYŞENUR ÇİFTÇİ
AYŞENUR ÇİFTCİ GÜZELLİK VE ESTETİK

,

,
With DS V-LINE Collagen Thread, I attracted a lot of attention from my clients, and after I started to see the results, each of our clients wanted to experience it by bringing others with them. We proceed as a snowball effect.
Since we get immediate results from the products we use, clients leave satisfied from the first session, and thanks to the visible change in their skin, everyone asks what they have done to their skin, which arouses great curiosity.
ZEYNEP SOYDAN
Zeynep Soydan Beauty

,

,
My products are running out fast with the intense interest of my customers. Fortunately, there is the DS V-LINE Online store. I really enjoy referring my customers to the DS V-LINE Online store. Because in this way, I don't need a large warehouse and I can get a revenue share from DS V-LINE. DS V-LINE customer representatives also give my customers the attention and value they deserve, allowing them to shop with pleasure.
ZUHAL ERYILDIZ
DS V-LINE Collagen Rope Protocol has become the most preferred application of my customers with its miraculous results. I get long-term and quality results thanks to DS V-LINE, which protects the skin barrier, provides wrinkles and offers a better quality skin to my customers.

SHAKILA REZAPOUR
I am growing fast with DS V-LINE: After meeting DS V-LINE, both product quality and product variety increased in my salon. In this way, I started to grow rapidly with DS V-LINE by providing customer satisfaction and gaining new customers.